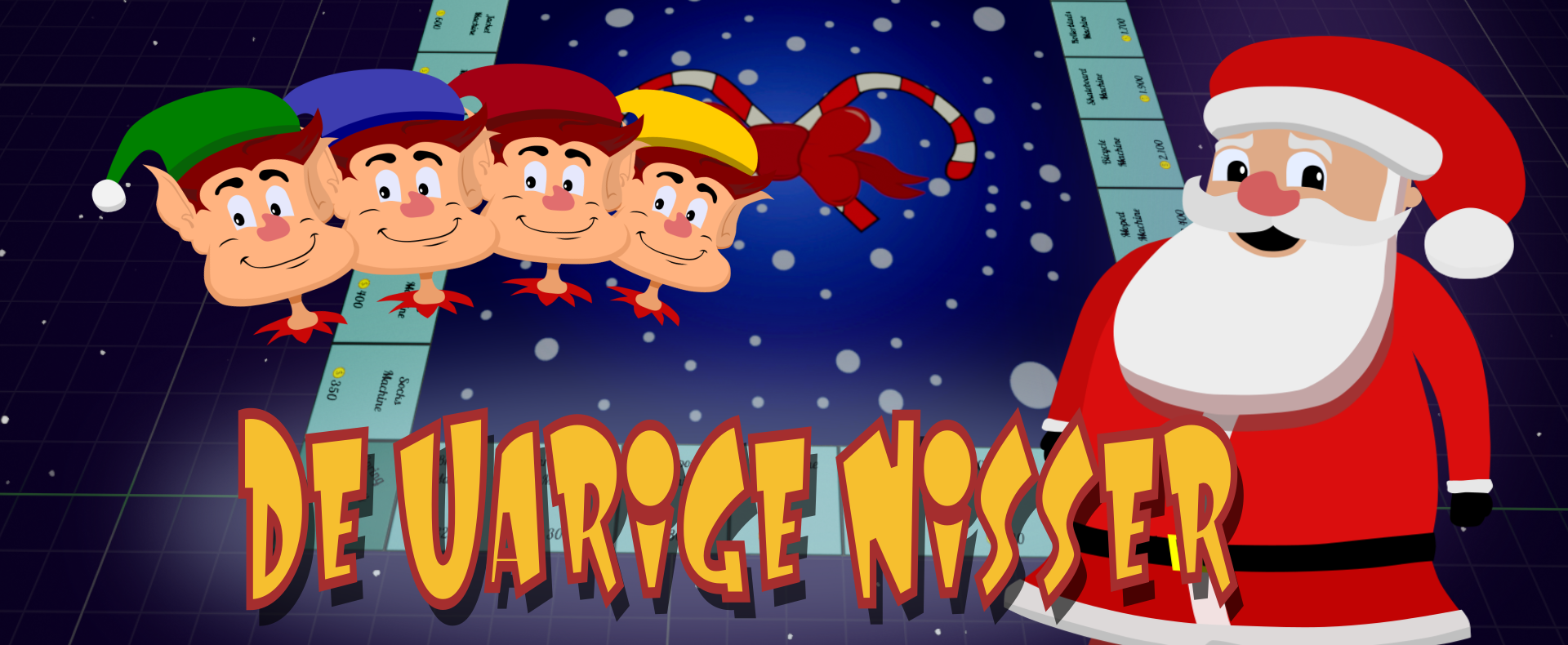 De Uartige Nisser (Dansk/danish version)
A downloadable game for Windows
This is the danish version of the game, if you are interested in the english version you can find it here
Historien
Julemandens nisser hjælper ham hele året med at lave gaver. Men nogle gange er nisserne uartige og julemanden kan virkeligt ikke lide uartige nisser.
Spillet
Alt du skal have for at spille spillet er en windows computer og en mus. Spillet er et digitalt brætspil for 2-4 spiller. Du kan enten spille det imod venner og familie eller imod computeren.
Målet i spillet er være en god gave-lavende nisse. Er du ikke en artig nisse når det bliver jul, taber du spillet, fordi så vil julemanden ikke længere have dig som sin hjælper.
Tastaturgenveje
- Escape: Lukker spillet (Pause menu)
- R: Genstarter spillet
Glædelig jul. Hel og lykke i spillet